Category: nenga - 2023.01.01
happy new year 2023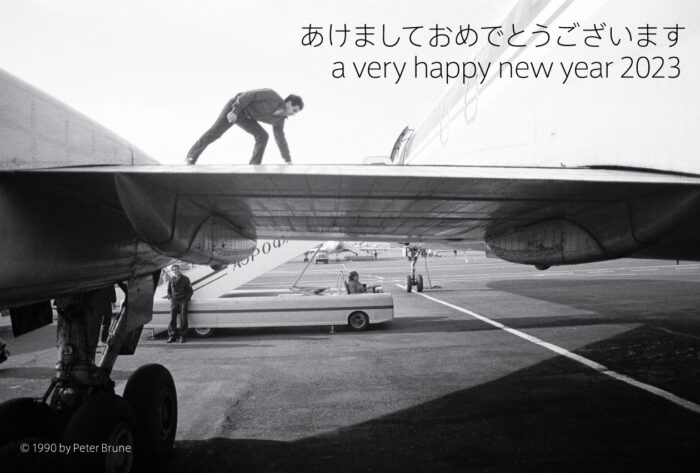 How are you doing?
How was Year No. 2 of the Pandemic? Here in Japan we had the Olympic Games of the Year before, but like anywhere in the World only on TV. Just the Fireworks you could see "in real" over in the Sky over the Olympic Stadium. This Photo was talken back in 1994 on a beach in Shizuoka. The name of the sunken ship is unknown…
Let's hope for the light at the end of the Tunnel!
Stay strong and healthy!
new year's day 2023
みなさま、ご機嫌いかがでしょうか?
嵐のパンデミック・イヤー2年目、野を越え山を越え、こちら日本では2020からの持ち越しオリンピックを開催しました。私はと言えば世界各地のみなさまと同様、TV中継で観戦。オリンピックスタジアム上空に打ち上げられた開会式の花火だけ、かろうじてガチで見ました。
年賀写真は遡ること1994年、静岡のとあるビーチにて撮影したものです。沈んだ船の名は知れず‥‥‥
さてもこの長いトンネルが終わり希望のひかりあらんことを!ステイ・ストロング&ヘルシイ!
壮健にお過ごしくださいませ。
2023年元旦