Category: nenga - 2021.01.01
happy new year 2021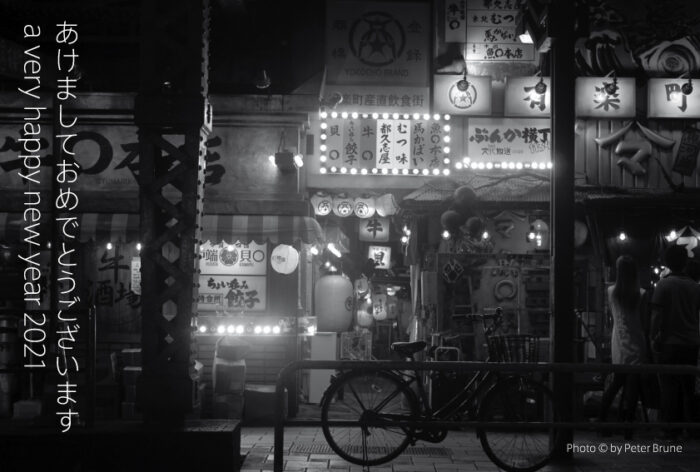 How are you doing?
What a short and long year was 2020 for all of us?
I spend almost all the time isolated at my house at the Pacific Coast, also a wonderful experience. Let's hope, this +1 year will be better! We'll (probably) see the "+1 Olympics" in Tokyo.
Stay strong and healthy!
From an European in Tokyo
new year's day 2021
みなさま、いかがおすごしでしょうか?
なんと短くも長い2020年だったことでしょう!ぼくはと言えば、太平洋岸の我がヴィラに避難、ほとんどすっかりひねもすのたりのたり。それは奇妙というか素敵というか驚くべき経験でした。
明けてこのプラスワン・イヤーはきっとよい年になるはず!希望を失わず参りましょうね。ぼくたちは (きっと) こちら 東京での2020 +1 OLYMPIC を観ることになる。
みなさまステイ・ストロング&ヘルシイ!
壮健にお過ごしくださいませ。
今年もよろしくお願いいたします。
東京のヨーロッパ人より
2021年元旦 慶春